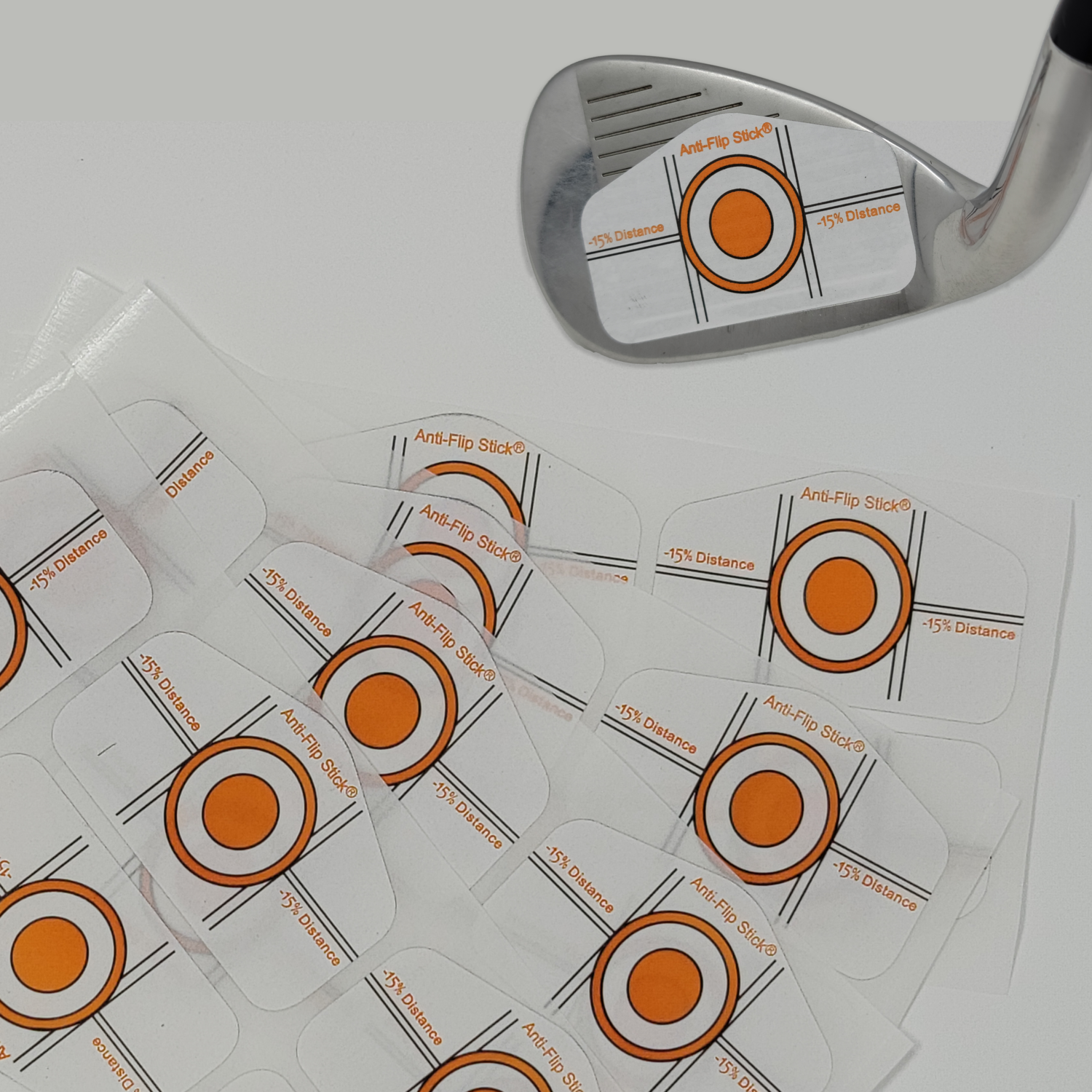 Golf Impact Tape Labels. Golf Club Impact Tape Stickers For Driver, Irons, Or Woods. (200 Labels)
HMBS-188
Product Details
Current Price $12.97
200 Golf Impact Tape Decals. Golf Club Impact Tape Stickers For Driver, Irons Or Woods.
200 Golf Impact Tape Labels For Driver, Woods Or Irons. Left Or Right Handed Golf Clubs.

Easy To Apply & Remove. Golf Impact Tape Decals That Are Easy To Apply & Leave No Sticky Residue On Your Club Or Golf Ball. Each Sticker Can Be Used 5-6 Times

If You Oder You'll Get 200 Golf Impact Tape Decals For Driver, Irons Or Woods. (5 Impact Labels Per Sheet & 40 Sheets Of Labels)

Easy To See. The Mark Of Where The Ball Strikes The Clubface Is Clear & Can Help You See Where You Are Actually Hitting The Golf Ball At Impact.

How Will These Stickers Help My Golf Swing? By Knowing Where You Hit The Ball At Impact You Can Diagnose Issues That May Be Preventing You From Hitting It Farther With Better Accuracy.
---
Golf Is More Fun When You Are Playing Well & These Little Impact Labels Will Help You To Start Hitting Your Golf Clubs With More Consistency & Power. Each Impact Label Shows The Percentage Of Distance Loss For Hits That Are Off Center. Use Them On The On The Range Or On Your Home Golf Simulator To Help You Better Understand Your Swing Flaws.
If You Order You Get 200 Golf Club Impact Tape Stickers For Driver, Irons, or Woods. These Stickers Can Be Used On Any Club Left Or Right Handed. With This Simple Golf Training Aid You Can Improve Your Golf Swing By Easily Seeing Where You Hit The Golf Ball At Impact. Use These Impact Stickers To Help Diagnose Any Swing Flaws You May Have. For Instance, If You Keep Hitting It On The Heel Of The Golf Club
You Can Then Talk To An Instructor For Help Or Even Find A Golf Instructor On YouTube Discussing This Problem, and You Can Start Doing The Drills Needs To Fix This Problem So You Can Hit It Better. Plus, You Can Use The Impact Stickers To See If The Drill Is Working For You. The Ball Doesn't Lie! Start Finding The Sweet Spot When You Swing Your Golf Club.
Easily Remove Labels leaving no residue
Save this product for later